We've been in the construction industry for over 45 years, and helping residents and businesses in the Triangle area for over 25 years. We provide services related to home improvement, remodeling, repair, and hazardous tree removals. Our more than 10,000 name client list includes customers from decades ago, and now their children are just starting out owning their first homes.
Our history includes providing disaster recovery assistance from major hurricanes (Hugo, Bertha, Fran, Floyd, Florence, Matthew, etc.) and more common homeowner issues like wind damage, kitchen fires, floods from burst pipes or clogged drains, chimney collapse or foundation settling.
We install residential shingled roofs by "hand-nailing" the shingles with custom, on-site fabrication of Copper Flashings to accurately conform to the exterior of your home. All of this is done with a LIFETIME shingle labor warranty. As "second generation" Building Contractors, we began four decades ago focusing on the delivery of high quality craftsmanship, paying attention to meeting the customer's expectations ahead of profitability. As a result, throughout our entire history, we have been blessed to have a waiting list of contracted projects several weeks, and often months in advance.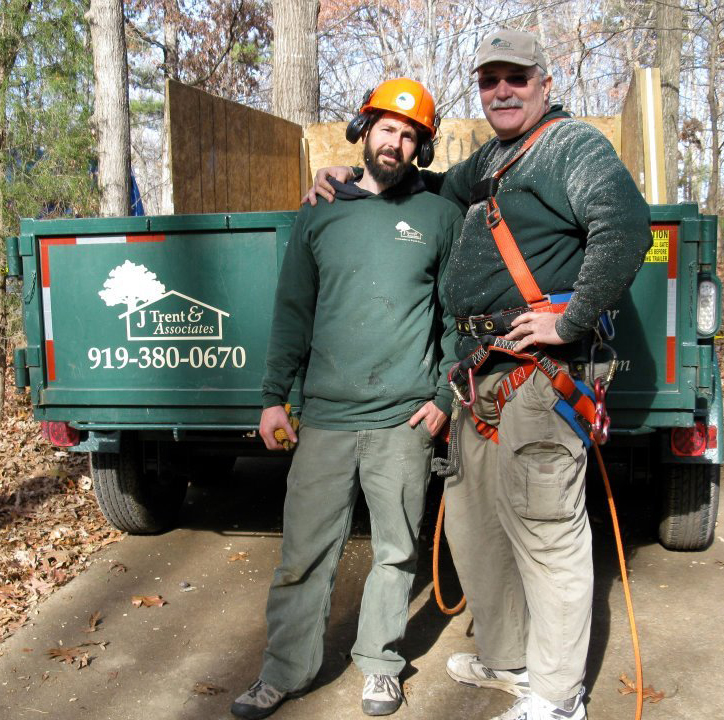 About J Trent & Associates
At J. Trent & Associates, we only do things one way: the right way! Our North Carolina Licensed Building Contractors perform nearly all functions related to home construction, including repairs, disaster recovery, and hazardous tree removals that even some arborists might refuse.
When we say that we do everything related to your home, we do actually mean everything! We can assist with construction planning, site selection, building placement/orientation, "scrape-offs", destruction/demolition, and hauling all debris to your local landfill. From the very beginning of your project to finishing the ridge shingles on a roof, we have all of your building needs covered!
Each year, we work on hundreds of homes that were built incorrectly or have failed due to inferior material selection. At J. Trent & Associates, we repair and remodel houses with results that last. Many of today's construction methods focus on speed, low cost, and ease of installation instead of quality and craftsmanship. But not us! Check out our Core Values below to learn more about our style of doing things.

Integrity
We strive to be responsible stewards of the trust that our customers convey by allowing us to work in their homes. We provide detailed descriptions of the proposed work to be performed to accurately describe customer expectations. We seek to "under promise" and "over deliver" on every project. We charge fair market prices to pay our tithe, taxes, and operating costs.

Service
Our job is complete only when our customers are completely satisfied. We go the extra mile to ensure that every single customer views their experience with J. Trent & Associates as valuable and worthwhile. Our goal is to ensure the customer is satisfied with both the experience and the finished product. We are available 24/7/365 for disaster-related service requests.

Craftsmanship
When a job is completed and we look back on the process, our goal is to take pride in work that was done to the highest standards possible. Our work is an indicator of our commitment to what we believe in, and a customer's satisfaction is our reward. We offer an unlimited warranty on craftsmanship to ensure that our work is of the highest quality available. (Most roofing contractors offer a one- or two-year labor warranty.)

Professionalism
Our company's success is rooted in a well-trained, qualified, and professional work force. Our associate teams are respectful, clean, well-organized, and passionate about what they do. We treat our customers' homes as if they were our own.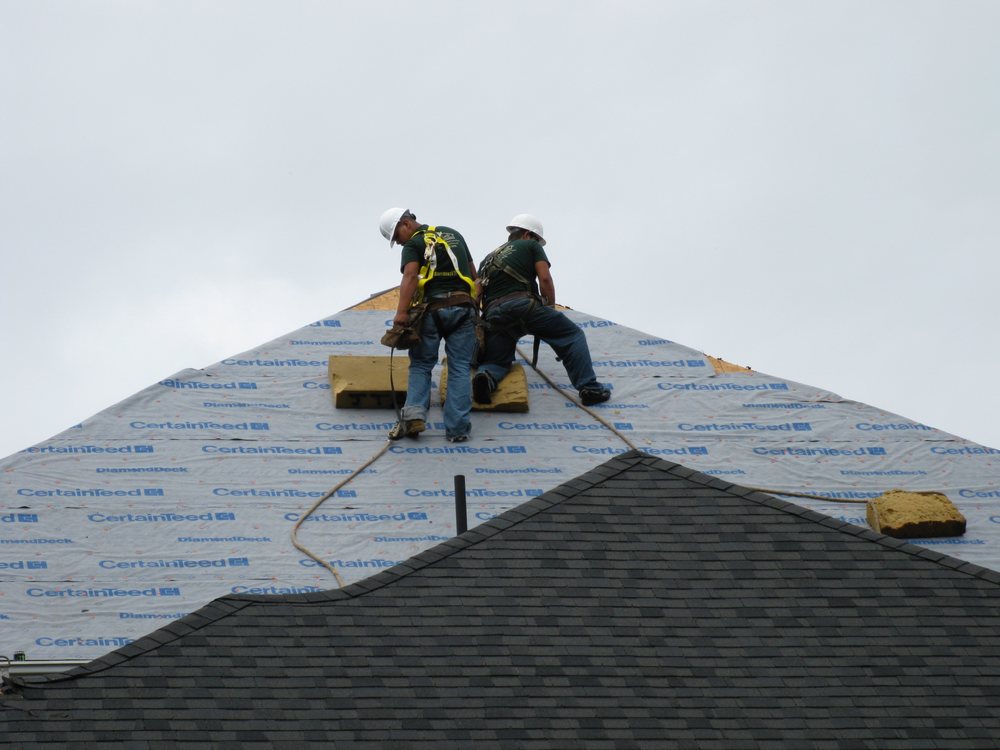 PROJECT EXPECTATIONS
We recognize the value of a customer and cherish each and every one of them as sources of our company's future success! You see, we learned over four decades ago that a satisfied customer is to be valued as an "investment" in our company. We don't have an advertising budget as "satisfied customers build our business."
We have found that a customer who…
Receives a clear understanding of the services we propose
Is quoted a reasonable price
Is "in the loop" through the frequent communication of schedules, material quality and color decisions
Understands the process of coordination of material, labor, property access, etc.
…will become a referral source for years to come! We have customers who have hired us repeatedly over many decades for a variety of projects!
You can expect our crews to treat you and your family with courtesy and respect. You can also expect our crews to treat and protect your property as though we were working on our own home. Construction projects can be stressful, noisy, dirty, and disruptive to your family's routine and peace of mind. We acknowledge this and will do our very best to make the process as comfortable as possible. If there is ever a circumstance where you feel that we could do something differently to improve in any area, please speak to your Crew Leader or call J. Trent directly. We are available 24 hours a day. We REALLY want you to be pleased with EVERY aspect of our work.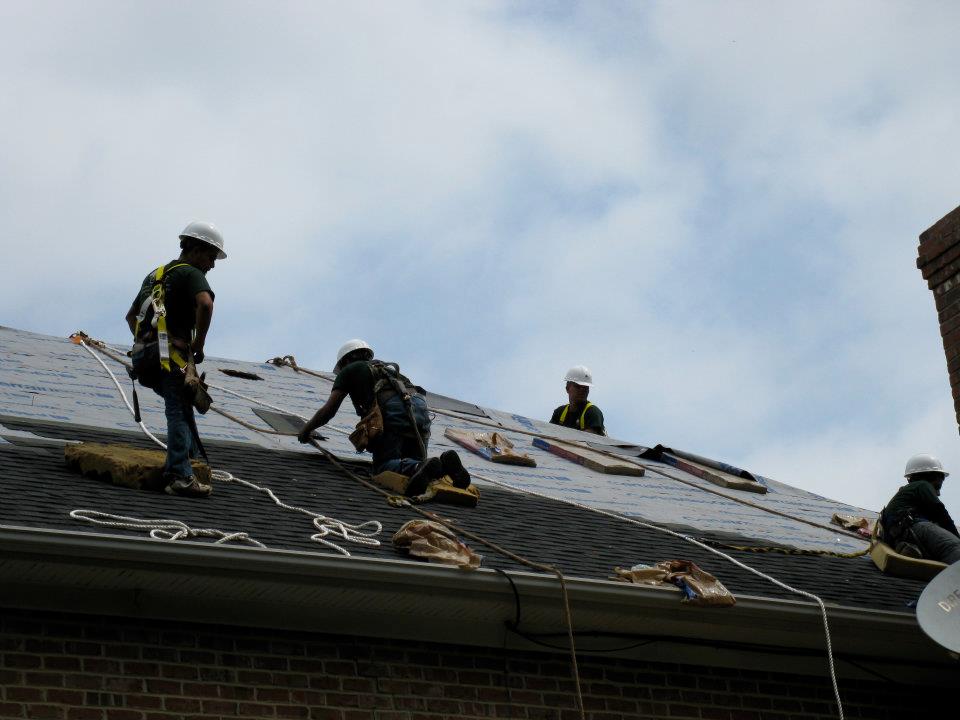 What to know before you start
During construction, we will need access to electricity and water for most projects. Most homes have both available on the exterior. We provide portable toilets for long term projects for the comfort of our crews and to minimize any inconvenience to your family. If your homeowner's association has any sight requirements for Porta-Potties, please let us know and our "appearance/landscaping enhancement decor" for this device will be provided. Most municipalities have noise ordinances that limit the times construction can occur (usually only from 7:00 AM until 11:00 PM). If your personal requirements for any limits on our working time are different, please let us know.
Our crews are assigned to your project to work consistently toward the goal of the prompt and expedient completion of your project. But, don't be surprised if we take a minute to chat with your children, pet or walk your dog, or roll out your trash on "pick-up" day. We've been known to start the laundry or a roast, sign for deliveries, and monitor utility activation on moving day!
We manage multiple projects simultaneously and unfortunately problems do arise that require our telephone (and sometimes) "in person" attention that redirects our attention from your project. Like emergency triage for medical needs, we try to maintain a juggling act to address ALL needs for ALL projects in order of significance.
If, at any time, you have any questions, about anything, please let us know.
We look forward to working with you!
Our company's core values of integrity, craftsmanship, professionalism, and service are the principles that guide us through our daily operations as we pursue our mission to provide a quality worthwhile service and to be profitable in our endeavors.
Established & Experienced
Our company owner, J. Trent Hicks, is a Master's Level, second generation NC Licensed Building Contractor with more than 45 years experience in the construction industry. He is certified as an "Expert Witness" for construction-related litigation; and offers his extensive experience through testimony for disputes in several legal jurisdictions. Our business is "family owned and operated" with a history of satisfied customers, building our business through primarily "word of mouth" referrals.
We maintain general liability and worker's compensation insurance to provide a comprehensive umbrella of protection for our customers; and we are proud of our history after more than four decades in business without a single claim. We gladly provide homeowners with written or digital Certificates of Insurance (COI's) directly from our Cary insurance agent.
We are North Carolina Licensed Building Contractors authorized to perform projects for single family residences, multi-family residences, commercial, industrial, and educational structures; yet we specialize in residential shingle roofs. We hold an A+ rating from the Better Business Bureau of Eastern North Carolina. We are acknowledged via certification as a Select ShingleMaster installer/applicator authorized by CertainTeed/Saint-Gobain to ONLY install their Integrity Roofing Systems; manufactured by our neighbors at the CertainTeed plant located in Oxford, NC.
We began our business operations in Cary in 1993, and have thousands of satisfied customers; many who have provided extensive handwritten personal letters and online reviews that describe our passion to only "do things the right way" and to "treat others as we want to be treated."
We offer FREE Roof Assessments to compare with your insurance adjuster's report as an opinion for the determination of a potential "loss'" due to storm damage. We often schedule our representative to meet "on your roof" with your insurance adjuster to identify damage to ensure an accurate assessment is provided.
Craftsmanship & Precision
We specialize in premium quality products, with expert "hand nailed" installation of asphalt/fiberglass shingles for residential roofing.
Our installation techniques are recognized as EXCEEDING all the written installation instructions provided by the shingle manufacturers.
Thank for choosing our company for your upcoming project!
CertainTeed SureStart Plus, 5 Star Warranty of the Integrity Roof System Warranty conditions include:
– Extends standard SureStart duration and coverage to 50 years from installation date.
– Fully transferable warranty to one subsequent owner within 12 years of installation.
– CertainTeed warranty covers materials, labor, tear-off, and debris disposal costs for 50 years after the installation date.
– Increases the wind warranty to 130 mph for 15 years.
J. Trent & Associates Extended Warranty conditions include:
– Seven level protection for all plumbing pipe penetrations.
– Three level protection for all vent penetrations.
– Certainteed WinterGuard® ice and water shield protection for all rake slopes.
– Copper flashing protection for all masonry intersections.