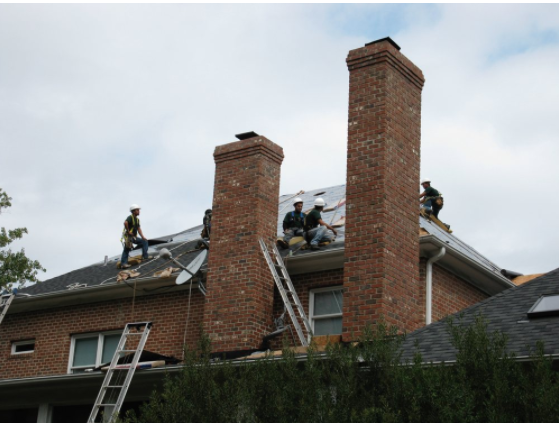 cary nc roofing contractors
How We Handle Roof Leak Repair Requests
We do not provide roof leak "estimates" due to rising transportation and personnel costs. Several years ago, we adopted a policy with the intention of solving your roof problem, in one trip, within one hour, for a flat fee.
Roughly 80% of our roof leak repair requests are addressed with a One Hour Comprehensive Roof Service for a $250.00 fee.
If we can't permanently solve the problem within this time period, we will let you know right away, and estimate the time, materials, and labor costs before any work begins beyond the commitment for the $250 One Hour Roof Service.  
These charges provide the service call trip charge expenses and an hour (or less) of time on the job for one (or two) crewmembers. 
Some roofs need extra time to extend their service life; or have difficult areas to access that require additional equipment, or effort, to safely reach these areas. Repairs requiring additional time and materials than our proposed One Hour Roof Service are quoted individually PRIOR to initiating ANY work beyond the $250.00 fee.  
In this situation, we prepare a Work Order that describes the specific work proposed and lists the costs of the repairs recommended. An authorization signature (or email authorization) is required before any work is performed at your home.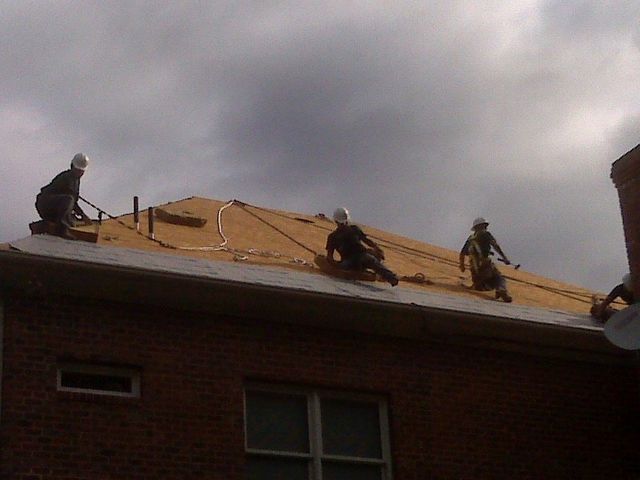 roofing companies in cary nc

emergency roof repair
We Are SELECT ShingleMaster Certified
We are proud to be part of an elite group of SELECT ShingleMaster roofers. This is the highest form of roofing industry accreditation available in North Carolina and it allows us to offer our customers additional benefits in the form of extended warranties and the security of knowing we are some of the best in the business.